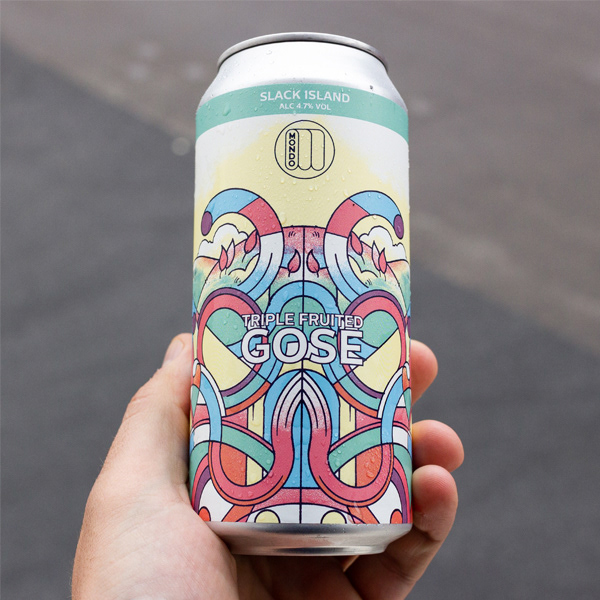 Introducing Slack Island, our Triple Fruited Gose, brewed with sea salt and coriander then conditioned on cherries, blackberries and passion fruit. Cue photos of some very purple, fruity, delicious beer. We will be pouring this beer at the London Brewers Alliance festival this Saturday (tickets here) along with an exclusive first pour of our Oktoberfest beer, Moment Of Truth.​​​​​​​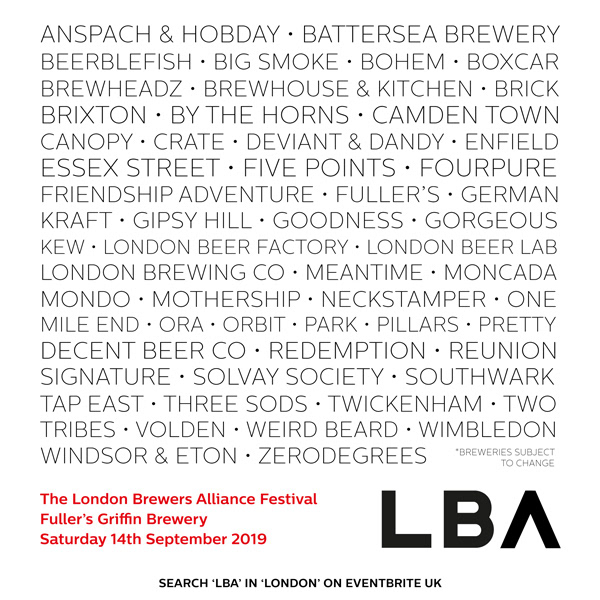 Last chance for tickets to join us down at Fuller's on Saturday for a celebration of the best cask and keg London has to offer. With over 50 London breweries descending upon the Chiswick site for the London Brewers Alliance Festival, you'll have the unique opportunity to meet our brewers and talk about the processes that go into your favourite brews.

It's an all-in ticket, available here. This includes entry to the festival and all of your beer, but excludes food.

A rare occasion to have so many great breweries in one great space, and it looks like we'll have the weather too.

Saturday 14th September 2019, 1pm-7pm.​​​​​​​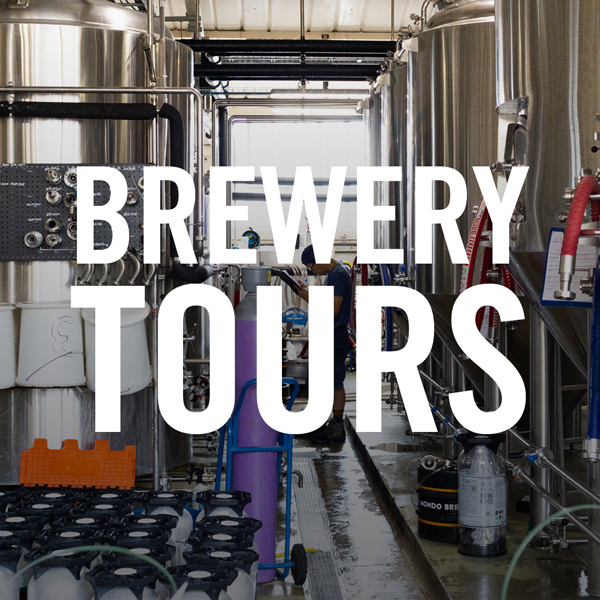 A sense of adventure leads us through our core range, seasonals and collaborations, bringing it all back to that simplest of pleasures, drinking great beer with friends. Our world view is to drink local, which leads us back home. All things point South West to our bespoke tap house overlooking the brewery, a place to enjoy fifteen rotating beers at your leisure.

Join us for a tour of our 20HL brew house and get a feel for the brewing process, from malt room to fermentation, via our new canning line, finishing in the bar with a sample flight of our latest beers.

Check out our upcoming tour dates on Eventbrite UK now: CLICK FOR MORE INFO.​​​​​​​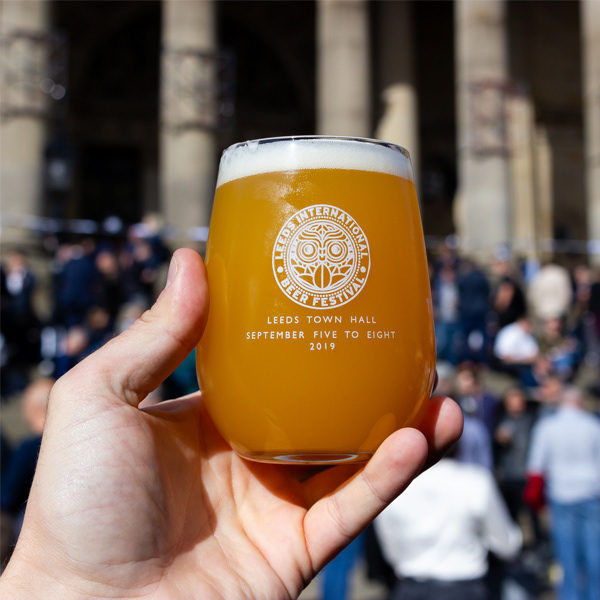 Cheers to Leeds! We love this beer festival and this year did not disappoint. Amazing venue, an informed and friendly crowd, great music and even better food. There were some sore heads and some tired souls but on reflection we'd do it all again this weekend if we could. See you next year.​​​​​​​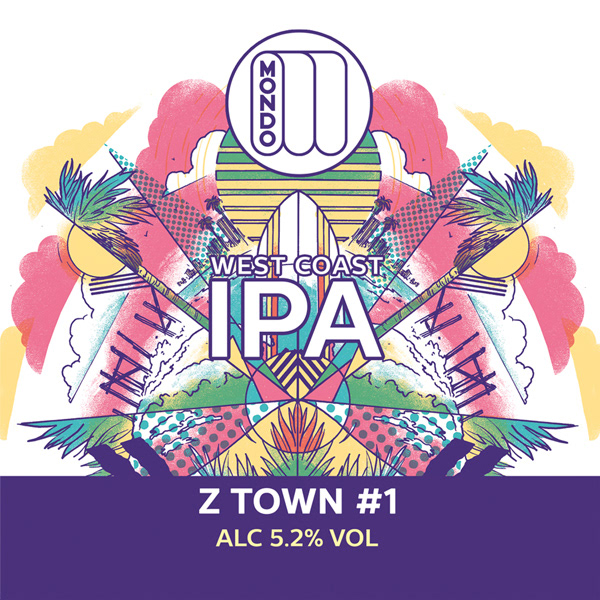 Pale Ale malt provides the base, Wheat and Crystal added for body and colour. Columbus hops for bittering. Mosaic and Simcoe in the whirlpool and dry hop additions. Fermented with our house West Coast Ale yeast strain. The first in a series of three beers, loosely inspired by our old favourite, Kemosabe IPA.​​​​​​​