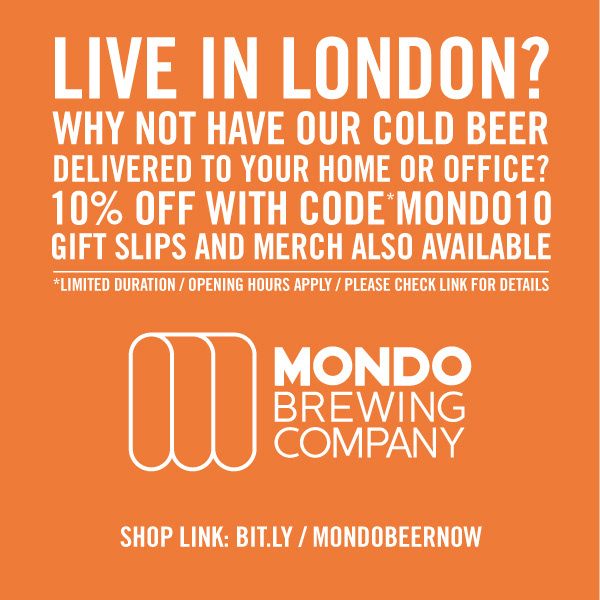 We recently launched a delivery service for the London area, so if you need a 6-pack for that BBQ (remember those?), a last minute gift or a case of beer for your office party, all you have to do is follow the link, select your beer or merchandise and have a courier drop it to your door, if you're within 8 miles of the brewery.

You can order Mondo beer by the single can, 6-pack or core beer bottle case and soon we'll have a pre-order feature so you can get your hands on new cans fresh off the canning line. 

Use discount code MONDO10, which will give you 10% off your order for a limited duration.

Opening hours will soon reflect those of Mondo Tap, with the opportunity to purchase from 1pm Wednesday to Friday.

Any questions, just drop us an email!
Let's get one more squeeze out of summer this weekend, with the forecast set as dry on Saturday. Join us at the annual East Village Cheese & Beer Fest, curated by Mother Kelly's, and enjoy an afternoon of delicious cheese and beer from over 20 independent brewers and cheesemongers.

On Sunday, we'll be slinging beers closer to home at the Balham Food Fest. Come see us for a beer.​​​​​​​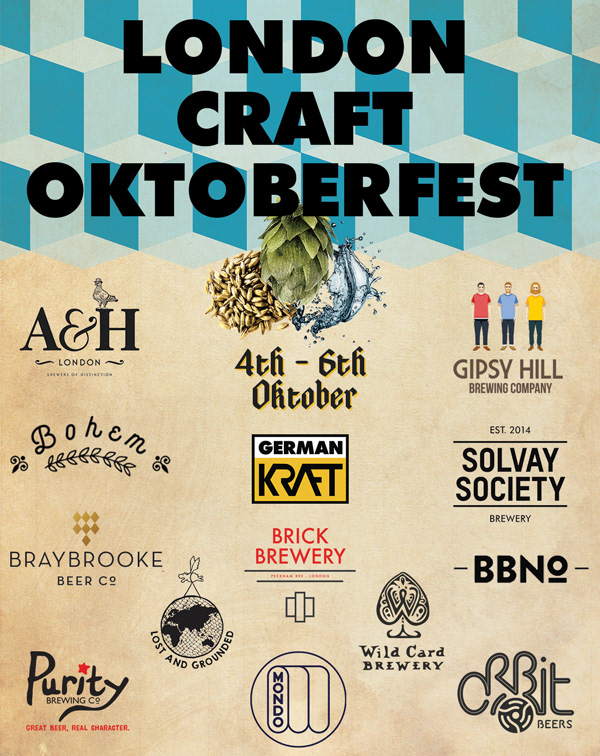 Our Oktoberfest brew, Moment Of Truth, is now out and about in trade and tasting fantastic. We're excited to head back to Mercato Metropolitano on the 4th October to celebrate with German Kraft and a host of brewery friends. Dust off your lederhosen and get the litre steins in.

This is a busy event so we recommend picking up a free ticket.​​​​​​​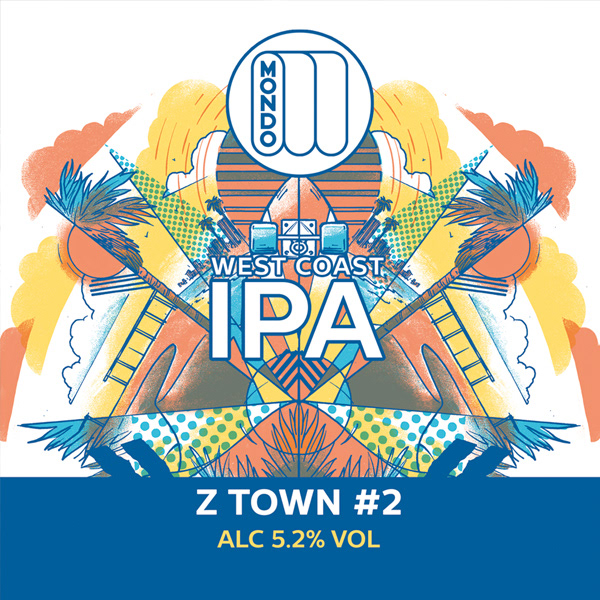 The next development in the series is on its way, as we play with hop varieties and malt bill to bring you three different takes on the bitter, West Coast IPA style. Z Town #1 (Surf) is available now in keg and can and tasting great. We've already got the next edition in tank and some very cool t-shirt designs to celebrate.​​​​​​​