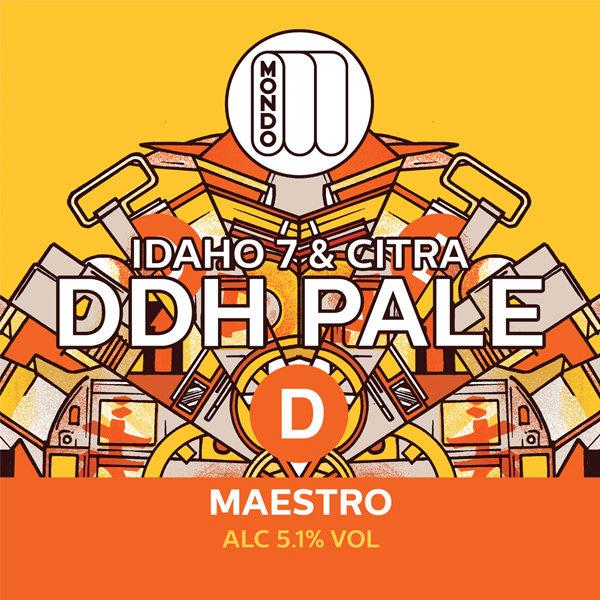 Version D has been on general release for a couple of weeks now, being the second in our DDH Series. Idaho 7 and Citra take centre stage on this batch, bringing the tropical and citrus backed up with some piney notes. Maestro C was super well received, some people saying it's the best beer we've produced, and we're just as pleased with this next brew in the series.

The artwork for this began as a riff on the Beastie Boys track, Maestro, with the letters on each label linking to different Brooklyn train lines. The D train connects the Bronx and Brooklyn. Maestro G drops in May…​​​​​​​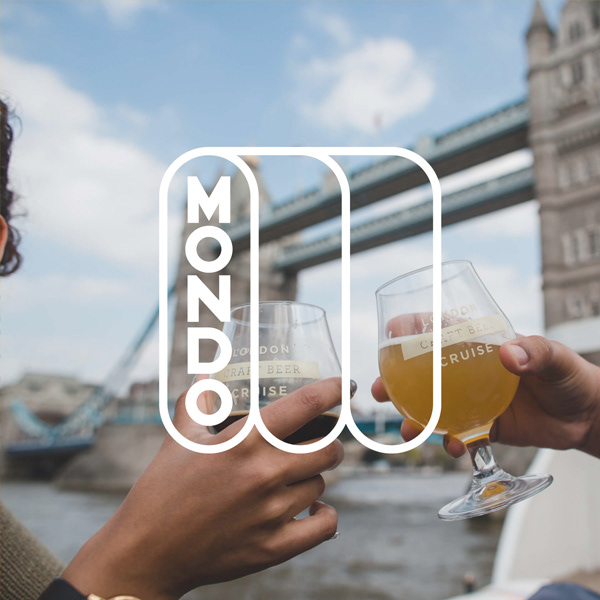 We're pouring in great company this Saturday 13th April, in the first of this year's jaunts down the Thames with London Craft Beer Cruise. A daytime cruise along London's finest, with London's finest, what's not to like? There are still a few limited tickets left, which you can purchase by clicking here. We can't recommend this event highly enough. Food from Prairie Fire BBQ, cider from Nightingale and cocktails from Longflint.​​​​​​​
We had an amazing weekend at We Are Lager in Manchester. The festival experienced mirrored the high level of communication and expertise put into its planning over the last few months. We can't wait to get back there next year and it's kickstarted some opportunities to get more beer into Manchester and possibly further afield.​​​​​​​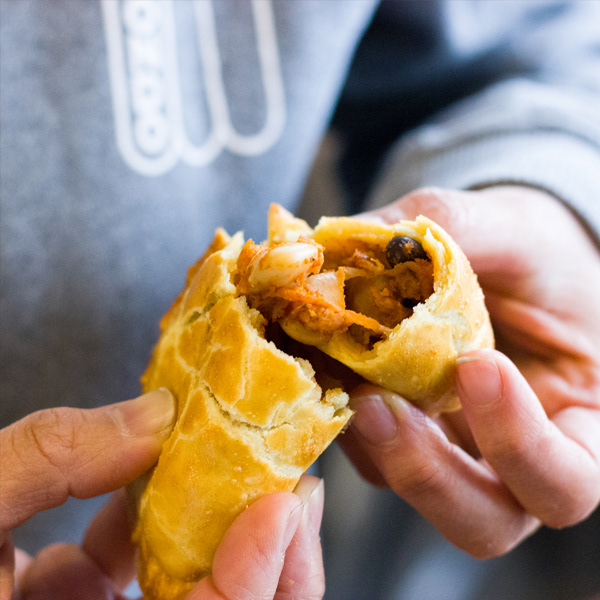 Now stocking Eli &Pie in the tap house, lovingly presented in a little pie oven at the end of bar to keep them warm. We like pies here at Mondo and we're having to stop the Northern contingent putting these in a buttered roll (search 'wigan slappy' if you don't believe us).

One pie is a perfect snack size to go with your beer and we've got a special offer on to get things going. 3 PIES + 2 THIRDS = £12.50. 
 
The Black Bull - Minced Beef Chilli
The Cock & Pye - Chicken, Chorizo & Leak
Curried Lentils - Red Lentil & Veg
Vegan Chilli - Butter Bean & Sweet Potato (pictured)
Crowdsurfing. There was crowdsurfing in the tap house. With talk of lizards, bird people and getting punched in the face. What a great night with Friendship Adventure. The tap house was full with people and with laughter. Thanks so much to Naz Osmanoglu, Chris Betts, Eliza Skinner, Jack Barry and Ben Target, the standard was incredibly high. Let's do it again soon.