Released last week and available in bottle and keg at the tap house, we introduce Maestro, our #DDH Series. Maestro DDH #1 highlights Amarillo & Mosaic hops.
Double-dry-hop, or DDH, has become synonymous with hazy, New England-style Pale Ales and IPAs. Expect hop haze, protein haze and lots of late addition hopping on the cold side (in primary fermentation and conditioning stages). It can indicate hopping twice, and/or hopping double ratios to our normal pale ales.
We wanted to experiment with different hop combinations and the aforementioned dry hop techniques to bring you three fresh 5.1% beers as we hit spring and summer, with DDH #2 and #3 dropping in April and May.
The artwork for this began as a riff on the Beastie Boys track, Maestro, with the letters on each label linking to different Brooklyn train lines. It's the first artwork released following the core range refresh and there's yet more great stuff to come from Luke (see below).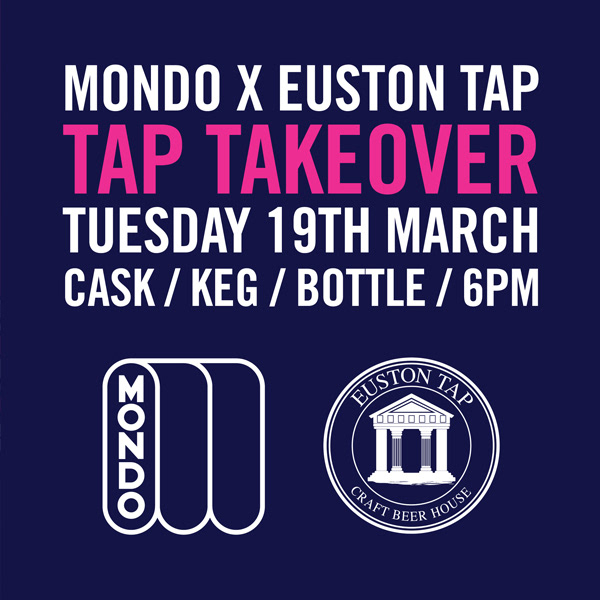 We'll be propping up the bar next Tuesday at the infamous Euston Tap in, you guessed it, Euston.

It'll be one of the only pours of our Foodism/Ron Pattinson Parliament Ale on cask, as well as an opportunity to get your hands on fresh Maestro DDH #1 keg. Freshly labelled core beers will take pride of place in the fridge, and if that's not enough, it'll be the first pour in trade of this year's Van Dammage (see below), our 6% Belgian IPA.

The team will be down to squeeze round the bar for a few pints with General Manager Nick Grimes and to talk all things Mondo. No tickets required, just turn up for a fun Tuesday.
 
Tuesday 19th March from 6pm.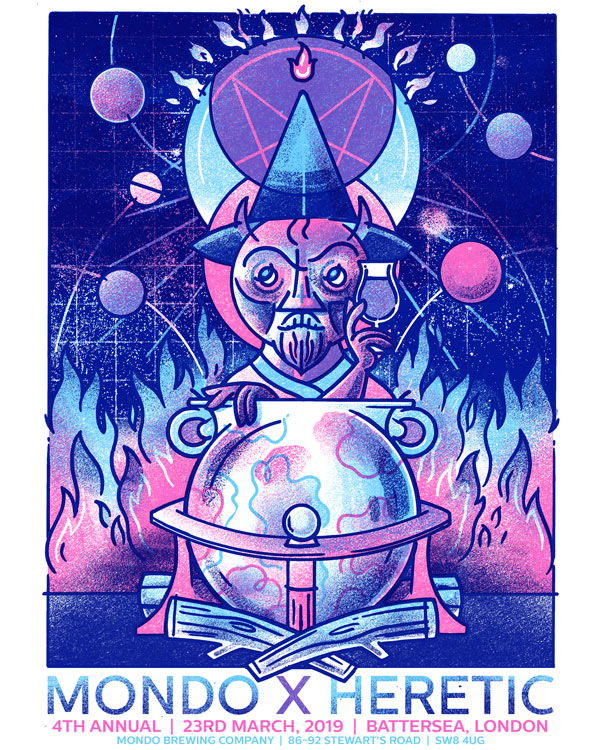 Tickets have been moving for our 4th Annual Heretic Brewing Tap Takeover. In the first of our big tap house events this year, we set Luke Drozd to task on an off-brand gig-style poster.

The design is influenced by a painting of Galileo justifying his position to The Roman Inquisition, being that the sun is stationary and the world moves around it. Who'd have thought?

As Luke put it, "A sort of Galileo-inspired tarot card."

Available in a very limited edition run of A2 prints, available at the event on Saturday 23rd March.

The beer list includes a Red IPA, a Mango NEIPA and a Bourbon barrel-aged Imperial Stout, and that's just on draught. We've got cans coming too.

This is always a busy event for us, so be sure to sign up for a free ticket by clicking here.

Saturday 23rd March from 12pm at the tap house.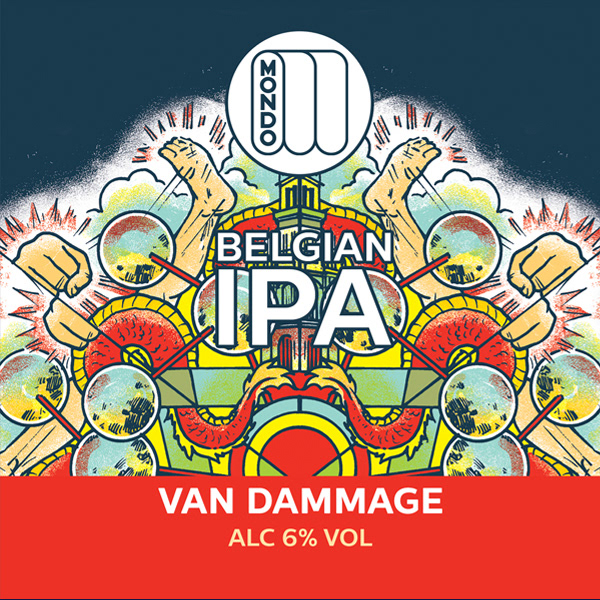 It's seasonal beer time and the first recipe we'll be welcoming back under the new artwork is our Belgian IPA, Van Dammage. A big hitting 6% IPA brewed with Belgian Pilsner malt, fermented with Belgian yeast, complimented by plenty of American hops. Packaging this Friday.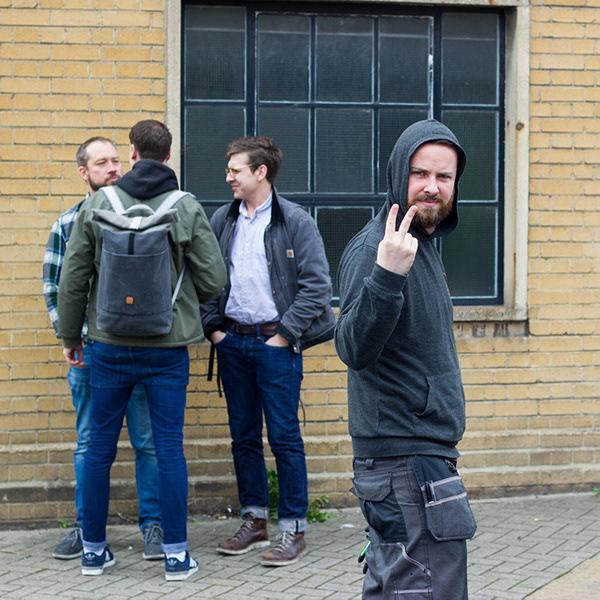 It is with a heavy heart that we bid farewell to one of our longest serving team members, Mr. Tom Wattridge. We'd just like to say THANK YOU and wish Tom all the best in his new role at Brixton Brewery. They're adding one committed, resilient, reliable and talented person to their team. And in fairness, three Toms in the office was a bit too much.

(Contrary to this photo, he was here for three years not two, and he has a winning smile.)